TODAY'S SPECIAL: Acts 27:13-26
TO CHEW ON: "Before very long, a wind of hurricane force, called a 'Northeaster,' swept down from the island. The ship was caught by the storm and could not head into the wind; so we gave way to it and were driven along." Acts 27:14,15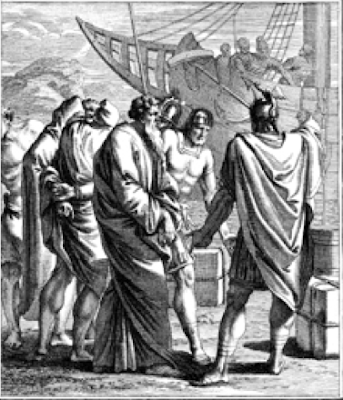 At last Paul was getting his wish. He was on his way to Rome to appear before Caesar. Perhaps he was hopeful Caesar would rule that all the accusations the Jewish leaders had made against him were false.
Much of the trip had to be made by ship. The first part of Paul's voyage was smooth

But after the ship left Crete a storm came up. Quickly the sea became so fierce there was nothing the captain and crew could do. They were at the mercy of the wind and waves

Everyone was terrified. Everyone, that is, except Paul. Why was Paul not afraid? Acts 27:23-24 (Choose one):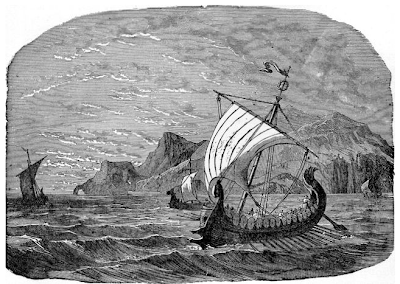 1. An angel had told him they would all be saved.
2. He had a good eye for weather and could see the storm was breaking up.
3. God had told him he would be swallowed by a fish.

Sometimes we find ourselves in storms. They might be literal storms - a snowstorm, tornado or flood. Or they might be a bad thing that feels like a storm - an accident, sickness or death. God does not keep storms away from us. But like God was with Paul, he will be with us in our storms.

PRAYER: Dear Jesus, help me to trust You in every kind of storm. Amen.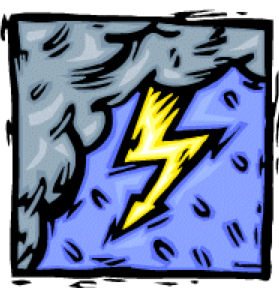 SUPERSIZE IT: Your Storms
1. What is the worst storm you've ever been in?
Describe it. How did you feel? What happened?

2. A "Storm Psalm" - Next time you are in a storm, read Psalm 91 to remind you that God can protect and save you.


ANSWERS