TODAY'S SPECIAL: 2 Kings 10:18-29
TO CHEW ON: "So Jehu destroyed Baal worship in Israel. However, he did not turn away from the sins of Jeroboam son of Nebat, which he had caused Israel to commit – the worship of the golden calves at Bethel and Dan." 2 Kings 10:28,29
Jehu lost no time getting to work on job the prophet had given him. When Ahab's son King Joram was recovering from a war injury in Jezreel, Jehu rode there in his chariot and did away with Joram. Next he had Queen Jezebel killed. Finally, he destroyed the worship of the idol Baal.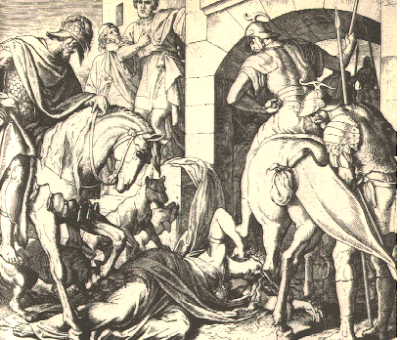 He did this by tricking all the Baal prophets. He told the people to call them together for a big, big sacrifice. "Ahab served Baal a little," Jehu said. "I will serve him much. Any Baal prophet who doesn't show up will be killed."
When all the prophets had gathered in Baal's temple, Jehu posted guards outside. "Don't let anyone escape," he said. Then he made the sacrifice. And right after that he gave the signal to the guards to destroy every Baal prophet in the temple.
After that was done, Jehu tore down the Baal altar and the temple. In this way he stopped Baal worship in Israel.
But he didn't go far enough. What did he still allow that was not pleasing to God? (2 Kings 10:28,29) __________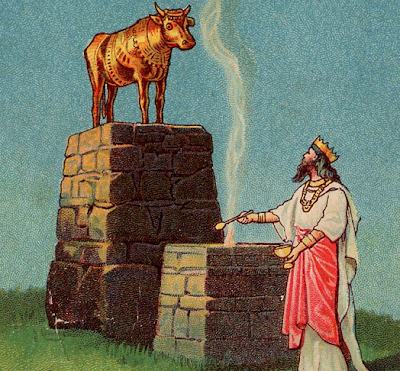 Has God showed you something that needs to change in your life? Maybe, for example, you've stolen something in the past. You know that God hates stealing. You decide never to steal anything again. Still you haven't make it right with the person you stole from or returned or paid for the thing you stole. So you haven't finished the clean-up. Don't be like Jehu and go only partway in obeying God. Instead, finish the job.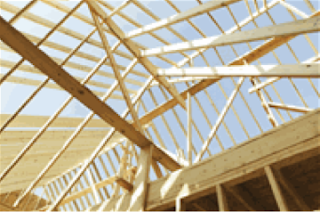 PRAYER: Dear God, please help me to finish doing what You ask. Amen.
MORE: Unfinished Projects
Do you have unfinished projects sitting around your room or house?
What are they?
Why didn't you finish them?
Pick out one unfinished project and determine to finish it. Work on it today.