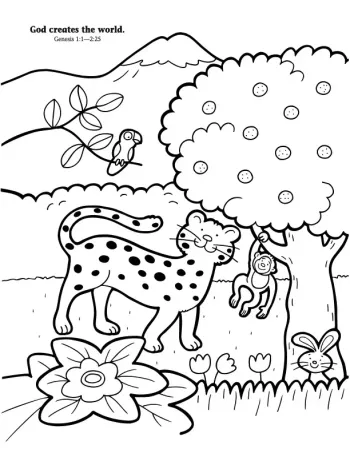 Welcome to The Children's Teaching Bible website! We are excited to introduce our latest addition to our collection: a Coloring Book page featuring some of the most beloved stories from the Bible.
Coloring can be a fun and educational activity for children, and what better way to teach them about the Bible than through coloring pages that depict some of its most important stories? Our Coloring Book page features illustrations of Adam and Eve, Noah's Ark, Moses and the Burning Bush, and many more.
As children color in these pages, they will have the opportunity to reflect on the stories they represent and learn more about the characters and events that have shaped our faith. Our Coloring Book page is a great way to engage young children and help them understand the stories of the Bible in a fun and interactive way.
At The Children's Teaching Bible, we are committed to providing high-quality resources that help children learn and grow in their faith. Our Coloring Book page is just one of the many resources we offer to help parents, teachers, and caregivers teach children about the Bible in a way that is engaging and effective.
We hope that you will enjoy our Coloring Book page and that it will be a valuable resource for you and the children in your life. May it bring joy and inspiration as you explore the stories of the Bible together.