TODAY'S SPECIAL: Philippians 4:4-9
TO CHEW ON: Finally, brothers, whatever is true, whatever is noble, whatever is right, whatever is pure, whatever is lovely, whatever is admirable – if anything is excellent or praiseworthy – think about such things. Philippians 4:8
You've probably heard the proverb, "You can't stop a bird from landing on your head, but you can stop it from building a nest in your hair."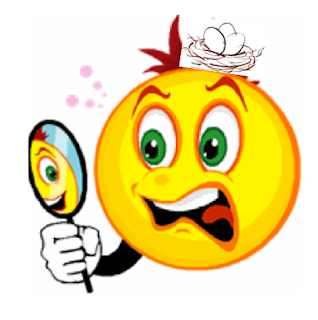 Our thoughts are a lot like that bird. The first time a thought occurs to us is like the bird sitting on our head. We can't help that it landed there but we can choose what happens after that. We can choose to invite the thought to stay by thinking about it more, or shoo it away by replacing it with a better thought.
For example, suppose you stop by your best friend Jessica's house to walk her to school. Her Mom tells you that she's already left with Danielle. Immediately you have the thought: "Danielle's trying to steal my friend."
Now you have a choice. Do you encourage that jealous thought by telling yourself things like:

I never could trust Jessica.

Next time I see Jessica and Danielle I'll give them a piece of my mind.
Or do you replace it by thinking things like:

I don't know everything about the situation (truth thoughts).
I can have more than one good friend (right thoughts).

I don't own Jessica - she needs to be free to walk to school with anyone she likes (noble thoughts).
PRAYER: Dear God, help me to recognize thoughts that don't please You. Then help me to replace them with thoughts that are true, noble, right, pure, lovely, admirable, excellent and praiseworthy. Amen.
MORE: Thought-provoking
We can do something about the thoughts that come to us. Which activities below may lead to good thoughts? Which do you believe would lead to bad thoughts?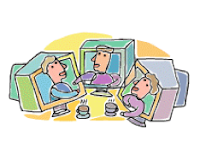 1. Go on chat rooms where people post put-downs.

2. Memorize Bible advice about your thoughts.

3. Read Christian fiction and stories of famous people who loved God (biographies).
4. Watch every new movie that comes out.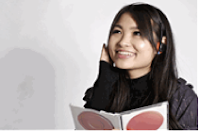 5. Listen to music with God-honoring lyrics.

6. Hang around with kids who swear.

7. Play violent video games.

8. Spend time online at Christian web sites for kids your age.

9. Go to church, Sunday School and club.

You might want to memorize today's TO CHEW ON verse. It's a good way to remind yourself about the thoughts to encourage and the ones to shoo away.
Finally, brothers, whatever is true, whatever is noble, whatever is right, whatever is pure, whatever is lovely, whatever is admirable – if anything is excellent or praiseworthy – think about such things.
- Philippians 4:8