TODAY'S SPECIAL: Jude 17 - 25
TO CHEW ON: "In the last time there will be scoffers who will follow their own ungodly desires...But you, dear friends, build yourselves up in your most holy faith and pray in the Holy Spirit." Jude 18b, 20
Have you ever met a scoffer? That's someone who mocks or jeers you for who you are, what you are doing, or what you believe in. How many of these Bible scoffers can you name? (Need help? See the names of Bible scoffers and references below.)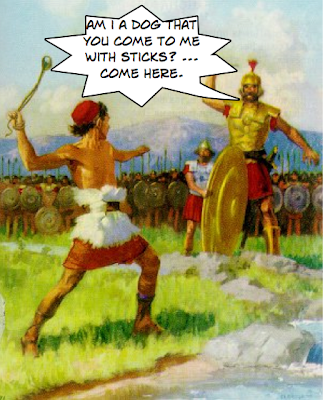 1. "Am I a dog that you come at me with sticks...Come here and I'll give your flesh to the birds of the air and the beasts of the field." ____________
2. "He saved others but he cannot safe himself. He's the king of Israel! Let him come down now from the cross and we'll believe in him." _______________
3. "What they are building – if even a fox climbed upon it, he would break down their wall of stones." _________________
4. "What is this babbler trying to say?" ________________
Bible scoffers:
- Chief priests and teachers (Matthew 27:41,42)
- Goliath (1 Samuel 17:43,44)
- Philosophers of Athens (Acts 17:16-18)
- Tobiah (Nehemiah 4:3).
How did these people reply to those who scoffed at them?
David and Paul spoke words of faith in God. Jesus was silent. Nehemiah prayed.
Jude 18 and 20 tells us another thing we can do to help us stand strong: ____________ ____________ _____ in your most holy _____________.
PRAYER: Dear Jesus, help me to have a strong faith that can stand under scoffing. Amen.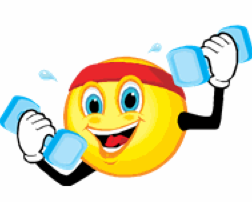 MORE: Faith Gym
Which things, below, would help you build up your faith?
1. Read stories from the Bible of people who overcame scoffers.
2. Watch TV shows and movies which make fun of Christians.
3. Memorize Bible verses which give an answer to scoffers.
4. Read books which try to convince you God doesn't exist.
5. When you're with mockers, pretend you don't believe in God so they won't pick on you.
6. Read biographies of strong Christians which tell stories of God's reality and power.