TODAY'S SPECIAL: 3 John 1-14
TO CHEW ON: "Dear friend, I pray that you may enjoy good health and that all may go well with you, even as your soul is getting along well." 3 John 2
When you hear the word "blessing" what do you think of? Saying a prayer over food before you eat? The pastor praying a benediction at the end of a church service?
You're right - a blessing is these things, and more too. Any time we ask for God's favor or declare it over someone, we speak a blessing. Look up the verses, below, to see what the Bible says about blessing and being blessed, then fill in the missing words:
1. Paul usually began his letters by speaking a blessing of God's _______ and _______ to his readers (Ephesians 1:2).
2. In today's verse, John speaks a blessing of ________ for his friend's body and soul. (3 John 2).
3. Jesus took ________ in his arms, put his hands on them and blessed them (Mark 10:16).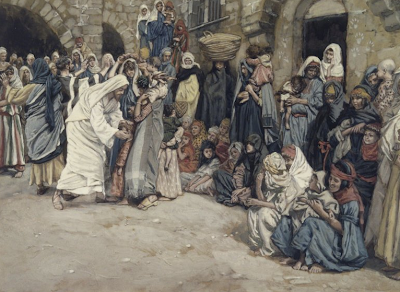 4. Jesus blessed or ________ ________ for food before eating (Matthew 14:19).
5. We will inherit a blessing by not repaying ______ with _____ or ______ with _______, but with a blessing (1 Peter 3:9).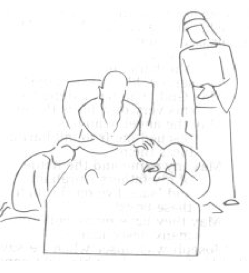 So next time you're wishing someone well, or saying goodbye to someone you love, or thinking what to say to the class bully's insult, don't say 'good luck,' or 'safe journey' or 'your feet stink too!' Rather shout, or whisper, "God bless you."
PRAYER: Dear Jesus, I'm glad You loved children and blessed them. Help me to speak blessing to my friends and enemies. Amen.
MORE: More Blessings
- What blessing has someone spoken or prayed over you?
- What blessing can you pray for or speak over:
your friends
your parents
your grandparents
your brothers and/or sisters
your enemy